The Story goes on!
After loosing 2 return tickets to Accra due to the medical emergency before our previous departure we carefully times our hopeful final departure from Switzerland. This time we choose KLM due to the unflexible attitude in refunding us the return flights of the forfeit tickets. Of course we had to make our PCR tests (2 x CHF 200.--) again and where finally ready for the baggage drop. We where almost the first in the que and the KL personnel was not yet in attendance. After a while Nancy met a Ghanian acquaintance informing us that the we still need a Corona quick test in order to be able to board the plane. No information in any form regarding this new requirement! The man guided us via a pharmacy to the test location a floor higher and we made our reservation. Nancy rushed with the friendly man back to the Pharmacy for payment. I waited meanwhile exhausted for the return and hoped that we will still make it. Afterall is was meanwhile 45 min. before closing the desk! We where not the only ones struggling to meet the deadline! We made it and thanks to the booked assistance, we where driven via the security check straight to the plane to Amsterdam.

Due to the delay at the check in over the required additional test, the arrival was delayed and we had to rush to the connecting flight to Accra. Thanks to the assistance we where rushed through the huge airport and through all the controls in record time and brought straight into the waiting airplane. We sat down and the plane pushed back and we where on our way!

Accra was surprisingly well organized and with help of our assistance we sailed through the Corona Quick Test, Immigration and Customs in a breeze and where met by Ashetey, Linda and Patric. At home we found all OK and Fati welcomed us probably with mixed feelings!
Fallback to Ghanian Hospitals

Korle Boo Hospital & Nyaho Medical Centre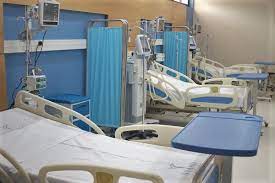 Blood in the urine and a lot of pain forced me see visit Hospitals again. After the failure of Korle Boo a got admitted at the Nyaho Medical Center. The facility is fair. A 3-person airconditioned bedroom with a very basic toilet was all you get. The staff, doctors & nurses were friendly and tried its best to keep me happy. Nancy, Ashetey and Linda brought me my meals (Cornflakes, Milk and Chinese Take-Away). Otherwise I had to be content my Kindle or a small tak with my changing inmates.
After 10 days the bleeding and the pain was under control and I was sent home! Still no idea was caused my condition or a final cure. But still more than what 3 Swiss Hospitals achieved in 8 weeks! This at a reasonable cost!
...More
The SOLAR PROJECT is finished!
Back home, in "Palas Town", fighting to find a way back to normality and reasonable health, I first tried to get my finances straight. All these medical expenses depleted our reserves and made a mess out of my delicate balanced budget. Than I had a pile of materials which we sent to our home to build the solar installation. I hoped that "Junior" our all-round genie will find time to install it with me. He didn't disappoint and we got all installed and running on April 28.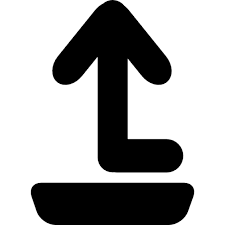 to top