These pages are dedicated to family, old friends and well wishers. I'm aware that over the years such a site almost became obsolete. Today pictures and "stories" are exchanged in real-time, WhatsApp, YouTube, Facebook, name it, made it possible! Still, a "Private Site" has its merits. After some years you can watch and re-live your "adventures", showing it to your next of skin or to people who care. Most important, it keeps memories alive which otherwise vanish into the Nirwana. It also provides a rewarding Hobby. A "hand-knitted" website is a "never" ending Story... !
I'm just finish(-ing) Version 2.0., compatible with most modern Browsers, a new layout, enhanced code, bug fixes, spell checking &, ...   (tested in Edge, Firefox , Brave, Chrome, Opera & Android)
CLICK on any picture to enlarge it.  HOOVER for details. DOUBLE click for the full picture
Christmas 2019
In absence of our own children, Nancy invited all the neighbours children to a Christmas Party. Chicken & Jollow Rice, Sofdrinks, Seets and Music kept them happy while the olders indulged in Beer, Whikey and Bayleys. A good party, all had fun and an oportunity to meet our neighbours.
Meetings, Events and Family Octobre 2019
SlideShow
: Spanien - Portugal Tour October 2019
First of all we wanted to introduce our New borne Grandschild:

Liano 15.09.2019, son of Fritz & Xenia
Friends from Rieter & Jossi time! "Get Together" 2019, Frohsinn Anetswil (TG) 12.10.2019
Geschwisterntreff 2019 Gmüetliberg 29.10.2019
Biremöstler-Treff 2019 Zürich 20.10.2019
Round Trip Madrid - Lissabon - Porto - Madrid October 2019  
SlideShow
: Spanien - Portugal Tour October 2019
We will arrive in Zürich on 13.09.2019 and will go on Tour on 21st of September. Afterwards we will be in Switzerlnd for ca. 1 month.
Nancy has a list of destinations she would like to visit: BERLIN, PORTUGAL, Ireland & Scotland. Her fear of flying prevents her to consider far away places. This year we will consider her wish and to visit Portugal & Spain. We will fly to Madrid, hire a car and drive to Lissabon and than to Madrid via Salamanca.

The 2'200km (18 days) Round-Trip will take us to some of the most interesting places in Spain & Portugal. Its all booked: Flights, Hotels, HopOn-HopOff, Tours and of course the Car.

Back in Switzerland we will visit my children, new and old Grand-Children, friends and old places! Should be relaxed and we will go back before the Christmas rush!

Return to Ghana: 01.11.2019
Back to Ghana until 27th June 2020
Everything has an end and we came back to Accra. There we found everything in order and live continues.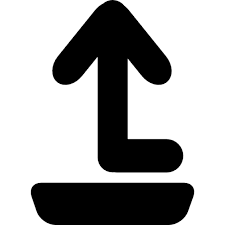 to top