---
Retirement Project II
The container gets loaded
The Container sailed on 08.08.2012 to Tema
We are one step nearer to our target. On 02.08.2012 the container left Wegmüller AG and got underway to Antwerpen. On 08.08.2012 the container will be shipped to Tema / Ghana with the MOL Valparaiso (see pictures).
The Container arrived on site!
Clearing the container at Tema seaport was straight forward and the main problem was to get the container to the site and than off loaded. It seemed that it was quite tricky to get it on the foundation. But in the end they got it. Now all is set for our trip to Ghana on 19.09. We can start furnishing the house.
Considering the whole process from procuring all the stuff on the Internet (mainly from Germany), and sending it via Switzerland to Accra (Ghana) worked out to be a surprisingly smooth and efficient operation.
Working Holidays October 2012
1. The Refurbishing of the Building
2. The Interior & Infrastructure
Working Holidays Novembre 2014
Nancy and myself travelled on 28.9.2014 to Accra and supervised the offloading of the container and the installation of the Generator, Solar Water Heater and the Water Tank. Than we started building the kitchen, lighting installation and assembling the shower cabinets. Kurt arrived a week later and the laying of the laminat, with the help of Sami, could start. We finished the whole house flooring within a week(!) and Kurt flew back to Switzerland.
In between we had very little time for recreation! Labadi Beach and Tawala Beach on the only Sunday. But Kurt found still time to go to a Gym in the evenings in order to stay in shape! Now we are coming to the fine tuning and cleaning up and when Nancy goes home all should be ready to move in!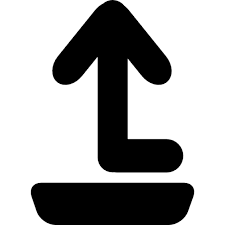 to top