GHANA 2016
---
GHANA III the final works 30.01. - 28.05.2016
End February we started our next stay, this time for 4 months. We took British Airways via Heathrow. We started the "final" works and managed to get the Water distribution system to work. Not for long! The cheap Chinese fittings can not withstand pressure and we get (tinny) leaks and air into the system. This is no good! Version 6 should eliminate all problems by lowering pressure, straightening pipe works and minimise joints. So far (24.11.16) it works!
The sudden death of Nancy`s mother (alias "Sister") dampened our mood and Nancy is still down and got sick!
All went well until middle of the 4th months when I suddenly experienced heavy pain and dumbness in my right leg. This followed by loss of power in the same. At first I thought of another thrombosis but at home an
MRI
revealed another
herniated vertebral disc
just above the already operated section (3 discs). This calls for another operation:
Spondylodese
and an extension of the already existing construct, to an "Eifeltower". This will of course delay our next visit!- By the way the operation is scheduled for 26.07.16. Next year, I fear artificial hip joints and maybe a new brain are due!
GHANA IV after the 2nd Spondylodese  (Rückgratversteifung; 6.09. - 10.12.2016)
After my successful operation
"Spondylodese"
at the Triemli Hospital and Rehab in Zurzach it got time to move on. Still a bit stiff and cranky we started preparations. This will be the last stay with a return to our home in Fahrweid. Kurt is moving out and we and Oliver have to vacant the place due to financial constrains. I got myself a resident permit for Ghana and can give up Switzerland. This means By-By "Krankenkasse"
(international health care options are much cheaper and if there is something serious coming up we can always come back and join the compulsory Swiss Health Care)
, Billag, car, insurances,taxes, and a hoist of other recurring costs. We will see how it works out and stay flexible!
As you can see below, we streamlined our water distribution system, added a new sitting arrangement and a solid sunshade which makes the place liveable with the evening sun. In addition we brought Fathi on board. She is helping around and in the house.
Mr. Lee mother`s funeral party in Osu 06.11.16
Lee and his wife where our guests for 2 weeks in October/November 2016. The came in order to organize the funeral of Lee`s mother. This funerals are always a big event and last for several days, ending with a party where half of Accra is invited! The party will be repeated after one year.
The "Crazy Trip" Home
The journey back home was a bit troubled. During booking I made a mistake and our connecting flight from Brussels to Zürich was as late as 20:00. Arrival in Brussels at 06:30! We had no money in our pocket so we headed, after Security and Immigration to the "nearest" ATM. There I discovered that I did not have my purse (Credit Card!, ...) and tried to figure out where it might be! Finally we came to the conclusion that I had left it at the Security Check, just before we passed Immigration. A long way! We tracked back and found midways a helpful Security Officer which after a while came back with the missing purse.
In the meantime I was also looking for my watch. The good man had to go back and after some time came back with the same. So we had our Postcard (PLUS) and we tried 3 different ATM without success! A phone call did not gave results since Postfinance does not work on Sunday. The MasterCard was expired and the new one was in Switzerland! Lucky, Nancy found some US$ in her "mystery bag" and we could buy 100 Euros. We took a train to Brussels Central and discovered that it was "f..ing" cold outside! Nevertheless, we got on the Hop-On-Hop-Off Bus which left us with 20 Euro for dinner. Due to The Cold we never Hopped Off! After a loop around the city we arrived again at the central train station. After some freezing we found a place and got ourselves a sandwich and a beer! Dinner for 2 for EURO 11.50. Back on the train and to the airport, where we waited another 5 hours for boarding to Zürich. At 21:00 and 30 hours after departing home, we made it! "Murphy`s Law" ...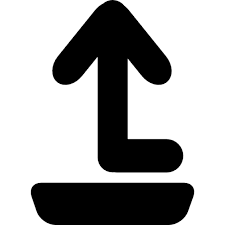 to top