Title Fight in London, 2nd June 2022 in London
Oliver's' 1st Wrestling Chamionship Belt!
"Ashton Smith & Oliver Carter ("Oro Mensah') def. Moustache Mountain and Die Familie to win the NXT UK Tag Team Titles With gold on the line, Tyler Bate, Oliver Carter, and Teoman stared each other down to open the colossal Triple Threat Match. The three Superstars looked to gain the early edge in a fast and chaotic opening few minutes as Bate & Carter formed a short alliance to take out Teoman. As the other members of the three tag teams entered the ring, the three Superstars slugged it out until Die Familie used their numbers to trap Smith and Seven in the ring apron and hammer away at the duo.
"The Eye" wiped out all four competitors to maintain control, but they could not score the pinfall as Trent Seven survived the onslaught to catch Teoman with an enzuigiri and tag in Bate to turn the tide. The Big Strong Boi cleared house until Ashton Smith leveled him and Teoman with a double clothesline to tag in Carter for a flurry of offense that included a jaw-dropping top-rope hurricanrana. Mayhem broke out quickly as Teoman dove in to break up a pin attempt by Carter, leading to all six Superstars flooding the ring for a series of wild back-and-forth action. When the dust finally settled, only Seven was left standing to take out both Smith & Carter. Moustache Mountain nearly retained their titles following a tandem flying knee and body slam, but Teoman jumped in at the last second to break up the pin and nearly steal the victory. Irate, Rohan Raja grabbed one of the tag team titles and slid it to Teoman, but Smith countered the attempted blow to send Teoman tumbling to the arena floor with a clothesline, turning around into one from Seven. Determined to remain a champion, Seven grabbed his title to put the match away, but Bate intervened to grab the other end of the title and prevent the use of the weapon. While the two played tug-of-war with the title, Carter dove in to wipe out Bate while Smith rolled up Seven to record the pinfall and win the NXT UK Tag Team Championship. As Smith & Carter celebrated finally reaching the summit, Moustache Mountain appeared to crumble as Seven stormed off, repeatedly yelling "I'm done" at Bate as he left the arena."
---
Oliver "Carter" (Oro Mensah) & Ashton Smith 2022
---
---
We got the stunning news that
OLIVER or better "Oliver Carter"
was s hired by the WWE as one of the 5 new SUPERSTARS! 
(...an article in German language).
He alöso got a new Name:
ORO MENSAH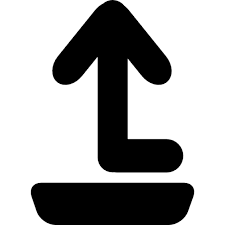 to top