"Biremöstler" 2013
  Surprise Tour (by Daggeli)
Gurnigel Bad, Foxtrail Thun & rafting to Berne
The last event I participated in was a year ago. It did not go very well for me. Even the Electro Bike did not help. I had Zero Power in my legs! I blamed my laziness when it comes to sport, but looking back , this was always the case. Later I learned, the hard way, that it was probably caused by the degenerating condition of may back (spine) ans the disconnection of nerves controlling the legs.
This was for sure an old unattended problem which caused me a lot of troubles! Anyway I always tried to avoid doctors but could never escape them! The only legacy of above event is, that, in my stupidity, I volunteered to organise the next event! Coming up on 3rd August 2013. One thing was clear when it came to planning:- No bicycles! - No stress!
Saturday
Foxtrail Thun
We all met as planned at the Bahnhof Buffet in Thun. The weather was nice and it looked like a hot day ahead. Exactly 10 am the 3 groups set out to tackle the Foxtrail. Each group on a different trail. After my friends disappeared in different directions.
I was free to enjoy my day! I started with 2 cool beers on the river Aare. Then I went on and on, ... . After finishing my Pizza at a very lovely place at the Aare border I went back to the Hotel Freienhof, where I expected the first batch of fox hunters at around 14:00. To my surprise the group led by Hugo showed up shortly after 13:00, not knowing that they reached the end. They frantically looked for a "lantern"??? The majority of the group was however too dehydrated to keep up with Hugo and settled for a drink and some food. Hugo kept going on and after a while he discovered that he actually reached the end and went for the final picture with some of his followers! Later we settled in the Apero Area. Soon Kurt, followed by Giovanni`s group, arrived.After the drinks and some snacks we set out for the Hotel "Gurnigelbad", on the scenic route. After arrival we relaxed on the terrace and had some more drinks and fixed the time for the Apero for 06:30. During Dinner, Kurt and Yuri where appointed organizers of the next event. Date 10./11.08.2014. Good Luck! At midnight we had to go to bed since the staff was tired.
Sunday
Thun - Bern on the Aare by rafts
After breakfast we drove to Steffisburg where we got a briefing on the art of rafting and collected the boats. Also a guide for each of the 3 rafts where allocated. They were also in charge of the superb BBQ. I think all enjoyed the day and after a slightly chaotic end, everybody headed home. See you next year!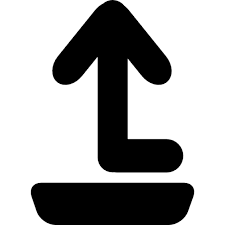 to top