NIGERIAN LIVE
 1980 - 1990
The 80th

"THE BOOM YEARS"
AGADJA BEACH I
Agadja on the Lagos Lagoon 1970-72
with the Swiss Club
AGADJA BEACH II
Agadja on the Lagos Lagoon, near Badagry
our weekly routine...
At Agadja we built a Beach Resort
under the Coconut Palms . This was an hour boat ride up the
Lagos Lagoon
from Ikoyi. and than a 15 min. hike
to the Atlantic Ocean
. For 11 years this was our weekend spot.
Kombla
was then our caretaker and became later our cook at the Crocodile Bar. We had always good fun and our many visitors loved the place. Of course there was always
plenty of cold beer
and food. We had our share of problems with the boat engine. We spent many hours some where on the lagoon, waiting for someone who could tow us home. Because of
"armed robbers" (Nigeria!)
, which could also attacked us on the waterways, such breakdowns where not very funny! So when the
Badagry Bridge
was constructed and the beach could be reached by car, I sold the boat. It became also too cumbersome and expensive to maintain both, the boat and the aircraft! On top of it, after we left our residence in Ikoyi, the way to the jetty became long and with the ageing trailer additional problems crept up!
I purchased a fast & comfortable
GLASTRON
boat with a
Mercruiser Z-Drive
. On its trailer we could transport the boat from our home at
Bourdillion Road
, Ikoyi to a slipway nearby.
---
Lagos has very
scenic waterways
, stretching into Benin. We could reach
"Tarkwa Beach"
, the
Lagos and Apapa Port
.
Snake Island
was also near by as well as many other sandy beaches. We built our Beach-House up Badagry Creek in Agdjia, a short treck by foot through the coconut palms to the Atlantic Beach.
CESSNA 206 5N-AIU 

Gboko Airstrip, Benue State 1980
My first plane was a CESSNA 172
and was ditched into the Lagos lagoon by Debby Gossen. With the insurance money I acquired a
CESSNA 206
. We fitted a new
Continental IO-520-F engine
(300 PS), a
3 blade constant speed propeller
and new set of
Sperry Avionics
. To fully utilize the aircraft I made my Instrument Rating and the the CPL (Commercial Pilot Licence)
in Fort Worth and Reno (USA)
. The modern Avionic allowed me to fly in (almost) any weather but this could become sometimes rough in a tropical Thunderstorm. Tired of the toppled (gyro-) artificial horizons I also installed an electrical one and the problem was solved. I had a lot of fun with my Cessna and its loss pained me a lot. Declining business, loss of my investment in Summit Aviation and other "minor" disasters depleted my funds and recovery was not in sight. All comes to its Crashing End. Quite literal!
Trip around Nigeria (with Mami, Sandra and Nancy 1990)
My mother visited us in summer 1990 and we decided to make am extended tour around Nigeria. So we started in Lagos with 2 vehicles, the Range Rover driven by myself and a Landcruiser with the trusted Salomon as driver. Mami, Sandra, Nancy our driver and myself where in the party. Via Kaduna and Kano to the
Yankari Game Reserve
. Than we headed south towards Enugu and spent some time at the
Abraka River Resort
. From there via Benin City back to Lagos. It was quite an interesting journey with many highlights and funny moments!
---
"Pig from the Spit" by our "Chief Cook" Kombla
On special occasions
we slaughter a pig and slowly roast it over the open fire. Before Kombla slit the throat of the poor pig, we gave him one or two bottles of beer to make his end less dreadful. So at least we hoped. The roasting normally started as early as 07:00 and the pig was done at around 19:00.
A nice crisps crust
was essential and once again beer helped to achieve the result. At this stage you cannot poor it in it's mouth but over it. This has to be done in regular intervals and since the cook also took advantage of the procedure, he himself was pretty well done at the end.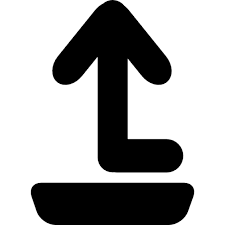 to top