Las Vegas to San Diego
in a very subdued mood!
From Moab we our route took us via Mexican Hat, Monument Valley to the Grand Canyon. A very scenic route. No traffic and very hot! We arrive at the Red Feather Lodge in the evening and had to eat outside. The local "Italian" Restaurant was horrible but next day at the Steak House was OK. The Grand Canyon is always spectacular! However a full day was sufficient since we did not wanted to climb down to the bottom of the Canyon. Oliver and Nancy where looking forward to Las Vegas since they also missed the civilisation, meaning shopping! On the way we made a brief stop at the Hoover Dam. It was very hot and we went on.
At the arrival at the "Circus Circus Casino and Hotel" we got the very sad news of Mami's sudden death. We considered to abort the trip but after checking the options and consulting with my sisters, we decided to continue...Live goes on.
We decided to take the fastest route to San Diego. Initially I opted for the scenic one, but the heat was to intensive and uninviting for a long detour through the desert! My passengers where also a bit tired of long hot drives and where looking forward to the Pacific Ocean. So I programmed my Tom Tom to lead us direct to the Motel 6 Centre (very good) where we arrived at approx 16:00. This was not bad since we booked the Great San Diego City Tour, departing "early" morning at 07:30.
The tour was OK but they skipped the excursion to Tejuan (Mexico) do to lack of participants. A pity!. Next day we visited San Diego Sea World, expensive but the shows were fun. The Harbour Cruise was another must and worthwhile. We saw a lot of military hardware, pelicans and sea lions.
Los Angeles, Hollywood and Six Flaggs
After the visit of Sea World, we drove straight to Los Angeles (Hollywood) where we checked in at the Motel 6. Next morning the 6 hour City Tour. This always gives a good overview of the most prominent spots. In this case Beaches, Down Town and of course Beverly Hills, etc...The Motel 6 was situated a view steps from the "Walk of Fame" and was perfect. The Universal Studio Tour was another must and enjoyable. The "Water World Show" was in particular very entertaining.
As always in big towns, the shopping part was for me very stressful. Nancy however has other ideas on this subject! Oliver was excited to see Michael Jackson's home and of course the flower decorated star on the Hollywood Blvd. For my part, I liked the outback more but one must make compromises in live!
Six Flags - Malibu - San Francisco
Such was also the diversion to Six Flags, Magic Mountains and Malibu Beach. Both to cover Oliver's needs for a thrill and a cold dive into the Pacific Ocean! For me? Not much, not even a beer at Six Flags, but long waiting times for rides and the Pacific is to cold for my taste! This was also true for Nancy but we did not complain, since Oliver had a good time and, thanks to the "Speed Pass" could go on all major rides. He got not even sick!
From Malibu to San Francisco, we took the Highway No 1 but often ended on the 101. Finally we made it to Big Sur on a very scenic stretch and than to San Francisco. There we stayed near the SFO Airport, at the Vagabond Inn, and had a beautiful view over the bay seeing all the approaching air-crafts. Quite impressive for a while. As promised, we spent the last 2 days with shopping, a bit restricted, since my MasterCard was on the limit! The budget proved to be on the spot and there would not been room for one day extension!
The 7760 km trip came to an end. All bookings and arrangements (all via internet in advance) worked perfect and thank to the TomTom (GPS), navigation was absolute stress less. Only in one case (Salt Lake City, we had to search for the Motel 6 (confusing address), otherwise we where always spot on, also time wise. Also the mix KOA (cabins) and Motels (Motel 6 can be recommended) proved to be an economical solution. For me it was a first, to prepare a trip in all details in advance, even transfers in London. To my surprise I did not felt restrained by this rigid framework, in the contrary, it avoided a lot of, otherwise, common problems and confusions. Really a relaxed trip.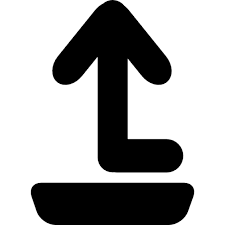 to top