GHANA 2020  "The CORONA LockDown"      
---
First of all I hope you are all doing fine during the ongoing Corona attack. It EasterSunday and all is quite. LockDown as usual. I don't think Corona has arrived in full force in Ghana. Not yet anyway! Movements, Flights, Churches, Events have all been restricted and we hope the treat will pass and we will be able to come to Switzerland end June as planned. We try to keep busy and avoid fighting each other but it is going on our nerves. No going out, no fun no visitors. For Nancy this is a trying time! I have less problems since I can keep myself busy with reading, planning, cooking and shouting around...
My 78th Birthday in Accra
It was planned that we are celebrating my 78th birthday in Switzerland. Corona shattered this plan and I looked forward to a very modest Birthday. The picture brightened when I learned that my party was sponsored by Fritz & Xenia, Kurt & Mirela, Oliver & Lorena. So we went to our favorite place, the Regal Chinese Restaurant in Osu. With Linda, Angela, Fati and Ashete we celebrated my birthday in style.
Latest Works and the TROPO Circuit
SlideShow
: The Topro Circuit and other additions 2019 / 20
Our "TOPRO Race Course"
The "Topro Circuit", named after my rollator "Topro Odysee", mutated to OUR "Race Course" since Nancy joined my evening rounds! At 16:30 we normally start and absolve 10 (me) to 20 rounds (Nancy). This takes approx 30 * 45 minutes and is better than no exercise at all. Corona boredom makes the task easier. We close the "sportive session" with Beer, roasted groundnuts and fried plantains, in company of our guests, the lizard family.
The CONORA "LockDown" Project 2020 / 21
To jog my brain I started to plan our next upgrade of the electrification. This is necessary since the "old" installation needs modernization in terms of Batteries (from GEL to LiFePo4) a new Hybride Inverter with MPPT to integrate Solar Modules, Generator and Grid with UPS function for switch-overs. So I looking for a cost effective solution, shopping for components in China, the UK and USA. Transport, weight and others has to be considered. I buit an Excel "Configurator"
(see below link)
to play with different scenarios and looking forward to see the system running!
Calculations for "The Solar Installation .xlsx"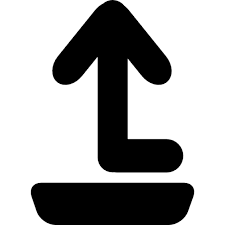 to top