First & Last Trip for Uster
The End of JOSSI SYSTEMS in Wängi and the move to USTER TECHNOLOGIES
Jossi Systems got sold to Uster and initially we were taken over in the new organisation. I figured that this can not last long for me since Uster had it's own sales organisation in most of the key countries. Therefore I prepared for a soft landing. Invested most of my savings into my wives house in Accra (which we built 15 years before) and made it for our permanent use. My poor AHV and Pension (Rieter) could not sustain me in Switzerland and Ghana seemed the right answer for the dilemma. So Far so Good and I hope it will continue as long as I last!
From Rajastan to the Triemli Hospital February 2014
SlideShow:
 Rajastan, Udaipur with Suresh & Chamala
We started in Delhi and went to
Udaipur, Rajastan
, where we visited some customers and also did some
Sight-Seeing
. The climate was agreeable but I was feeling cold all the time and could not only blame the consumption of Bombay Sapphire, maybe also the India Whiskey was to blame. The tour went well and at the end we got around Chandigarh and Ludhiana in our old routine. On the way back, after landing at New Delhi Airport, I really felt weak and had problems breathing.
An electro-cart driver had pity with me and drove me to the departure gate for Zürich. This was my first encounter with pulmonary embolism. It took 3 further journeys where I also collapsed before it got diagnosed correctly!

I arrived in Zürich OK and checked in, via the Emergency, to the Hospital. They treated me for all kind of things, gout, arthritis,... and gave me a load of medicament which I was not convinced they will solve my problem and so I checked out!- Than the problem reappeared much stronger, weakness and short of breathing and I was whisked again to the Triemli hospital! There I felt a bit embarrassed since I had to continue the rejected medication. The doctors looked disapprovingly over me and with the help of another load of cortisone at least the painful part of the condition disappeared and a diabetes 2 took its place. So after a week I left the hospital again, armed with an insulin applicator and another load of drugs. I had a foreboding that I will see the place soon again!
An attempt to travel to Gaziantep (East Turkey)
...ended again abruptly in the Intensive Care of the Triemli Hospital
Pulmonary Embolisme
After the release from the Triemli Hospital in Zürich I worked 3 weeks in the office, than I wanted to visit my customers in Turkey. Although I was not convinced that my problem was solved I saw no alternative than to try my luck. A visit by my Dentist, a day before the planned trip should have given me a warning. I had great difficulties in breathing and experienced chest pain while walking. In the evening I felt very exhausted and my family advised me to cancel the trip. Of course next morning I moved out. I made it through the Check-In and the Security Check. Than came the end. I could no longer keep up. Lack of breath and power with a nasty chest pain stalled me. I made it to the "Nespresso Cafe Bar" and asked the waitress for an ambulance.
They came quick and with "tattü tatta" I was rushed again to the Triemli Hospital. This time straight to the "Shock-Room" where they finally diagnosed "pulmonary embolisme". This I could accept and is also a plausible explanation for previous happenings (2 times at Delhi Airport & now). After another week in hospital I could go back to work, this time much more confident that my, live threatening, problem was addressed and the solution (anticoagulant / blood-thinner) Of course, after going through all the fancy machines and tubes at their disposal, they also discovered a dormant heart problem, the danger for a stroke and the acquired diabetes.
This proved again that one should never see a doctor. This can trigger a chain effect and a livelong dependency of their services!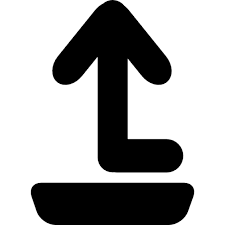 to top